OPD Services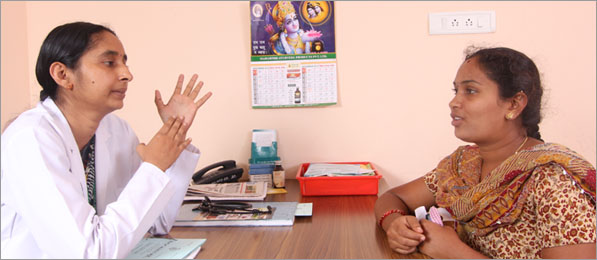 OPD Consultation timings at JSS Ayurveda Hospital: OPD functions from 7.30AM to 7.30PM.
Consultants are available from 9.00AM to 4.00PM on all working days. Duty doctors are available for consultation round the clock. During non-working hours, in-house consultants will be available for consultation. The hospital has well -experienced, well-qualified and dedicated Ayurvedacharya/ B.A.M.S./ M.D. doctors who attend to the patients. Out Patient Services are available in all specialties.
New Patients: For out-patient consultation services, the patient has to register his/her name at the registration counter. Initial screening will be done by the doctors at the counter. Depending upon the  requirements and the medical issue our staff will be guiding the patient to concerned consultant. Patients are advised to bring a copy of all evaluations and investigations done previously.
Old (Follow-up/Review) Patients: The patient has to plan his/her follow-up visits according to the availability of the concerned consultant. They should visit the OPD on the duty day of the concerned consultant. They must also bring the Registration Card or Discharge Summary Card during follow-up visits.
The Out Patient Department is generally crowded. JSS Ayurveda Hospital caters to the medical requirements of all sections of society.  The management seeks and appreciates the patience and cooperation of the visitors.