Anti-Obesity Camp – 2018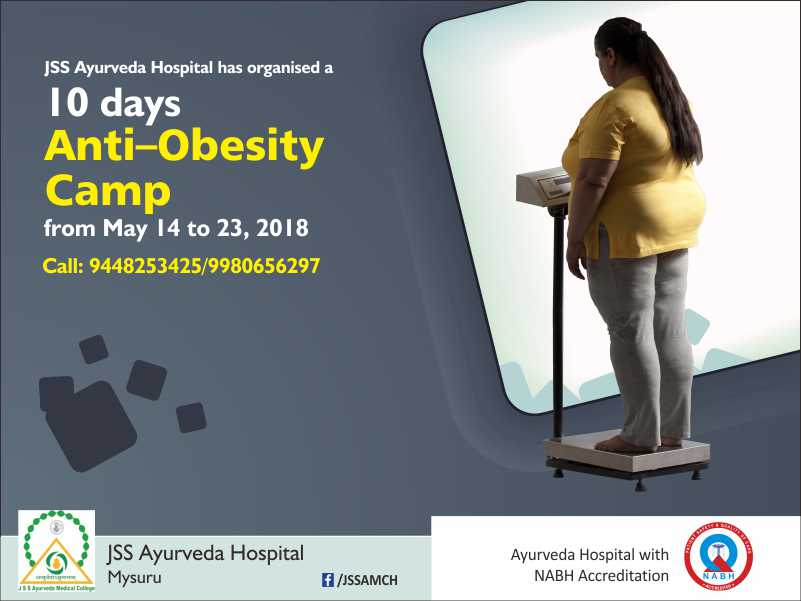 Obesity is prevalent today among all age groups. It increases the risk of diabetes and hypertension. However, it is a preventable problem.
Accumulation of extra fat leads to serious health problems such as:
Heart diseases
High Blood Pressure
Stroke (Paralysis)
Diabetes
Osteo Arthritis
Cancers, etc
The camp comprises:
Scientifically designed Anti-Obesity formulas
Exercises
Panchakarma & Naturopathy Therapies
Yoga
Diet
Shed off extra fat and weight under the supervision of expert doctors. 
Call: 9448253425/9980656297/0821-2548231/2548433