Ayurveda The best way to burst stress naturally.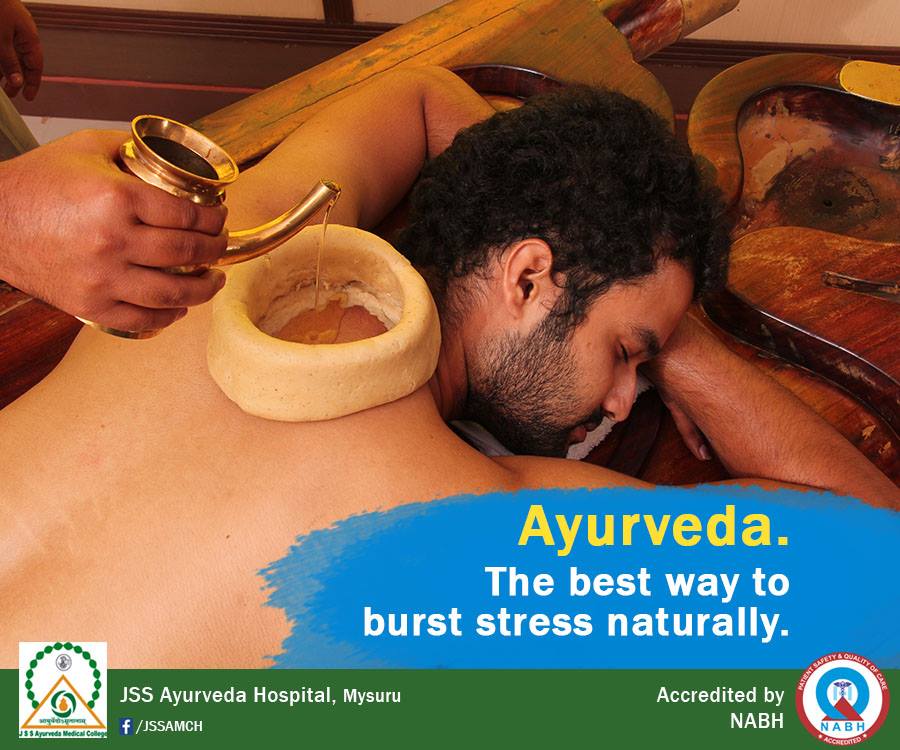 Stress Management at JSS Ayurveda Hospital
At JSS Ayurveda, our Stress Management Program is aimed at relieving the stress accumulated over the years, and increasing the body's level of Ojas (essential energy for the body and mind) by achieving proper hormonal balance and reinforcing mental potency to better cope with stress in the future.
We offer an array of packages from three days to two weeks depending on your present body condition and your expectation.
The facility is located in Mysuru on a 15-acre campus with a serene environment for healing and rejuvenation.