Medical Superintendent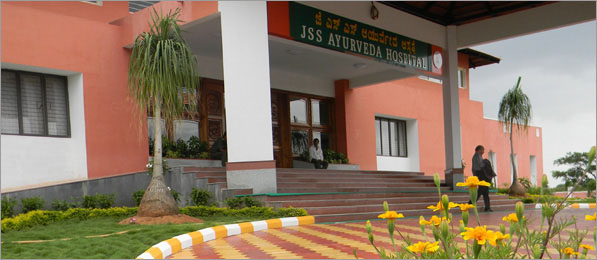 Dr. Shivaprasad Hudeda
Dr. Shivaprasad Huded has a rich experience of 15 years in teaching and clinical practice. He is committed to the growth of Ayurveda education and the vision of providing quality healthcare services at JSS Ayurveda Hospital.
He has presented and published many scientific papers, guided a number postgraduate dissertations and organized umpteen workshops and seminars at state and national levels. Inclination towards treating neuromuscular diseases, diabetic complication & preventive care in cancer.
Mrs. P. Nanditha Shenoi
Asst. Administrative Officer
An excellent team player, Nanditha Shenoi has over 10 years of experience at different levels of administration in leading private Ayurveda hospitals and vast domain knowledge in hospital operations.
Nanditha is a stickler for discipline, an efficient administrator and an able manager. She ensures that the Ayurveda hospital provides a professional and amiable environment for employees and patients. She is committed to provide the highest level of service to meet the strategic needs of the organization and healthcare needs of the public.
She oversees the day-to-day operations of the Ayurveda hospital and handles the hospital's promotional activities.
Dr Krishna Prasad N
Resident Medical Officer(RMO)
Dr. Krishna Prasad has vast experience as an Administrative Officer at Government Ayurveda Hospitals and known for effectively implementing health programs (National Rural Health Mission) at AYUSH, government of Karnataka.
His researches on 'Unique dosage pattern in Ayurveda', Herbal Extract in Migraine, Literary Research, Screening for Anti Cancerous Compounds from Medicinal Plants, 'Evaluation of Herbal Formulation for Antidiabetic Activity' and Doctoral Research on 'Ayurveda and Sustainable Health Care' at University of Mysore, stands as testimony to his everlasting research interests.
Dr. Krishna Prasad's expertise as an authentic Ayurveda practitioner, exceptional teacher and educationalist has gained him international recognition as he also a visiting faculty for Wellpark College of Natural Therapies, Auckland, New Zealand.He is constantly involved in educating public, teachers, health workers, state and central government officers through his unique health programs, radio talks and has been the resource person for umpteen health educational programs at esteemed institutions.